Despite its immense popularity worldwide, owning and operating a casino is a significant financial undertaking. To pursue casino ownership, it is crucial to have a comprehensive understanding of both the startup and operating costs involved. So, how much capital is required to establish and run a casino?
It may come as a surprise, but numerous entrepreneurs who attempted to open casinos in Las Vegas needed more funds before completing their projects. This demonstrates the substantial financial commitment necessary to embark on such ventures. However, many individuals remain unaware of the precise answer to the question, "How much does it cost to open a casino?"
Exploring the factors that influence the overall cost is essential. Starting a casino is a complex endeavor that demands significant capital to ensure its successful operation. Various elements, such as licensing fees, infrastructure development, gaming equipment, staffing, marketing, and ongoing maintenance, contribute to the total cost. Understanding these factors is vital for anyone considering entering the casino industry.
Photo by Pexels
Land Acquisition for Live Poker, Among Other Things
Opening a casino involves significant expenses related to land acquisition and construction. Finding suitable land at a reasonable price can be time-consuming, and it is crucial to ensure easy accessibility and the ability to attract enough customers.
Compliance with legal and zoning regulations specific to the chosen location is also important. In competitive areas like Las Vegas or Atlantic City, where multiple casinos are present, more investment may be required to make the establishment attractive and stand out. Moreover, major cities' land prices tend to be high in major cities due to limited space availability.
The size of the casino is also important to consider – including what you're gonna put in it besides your games and poker tables. Casinos often incorporate additional amenities such as hotels, restaurants, bars, and entertainment venues to provide guests a fun overall experience. Though keep in mind, the more you put in the space, the more budget you have to prepare.
The size of the casino directly impacts construction costs which can be quite expensive. Building a casino with a large floor area requires more resources and materials, contributing to higher expenses. But it's also worth noting that a bigger casino can attract more customers and make more money. Remember, the aim of a casino is to make people stay on the floor longer so they can spend more money. Having other services can make this happen.
That being established when opening a casino, the expenses related to land acquisition, construction, and incorporation of amenities must be carefully considered. Finding a suitable location, complying with legal and zoning regulations, and competing with nearby casinos in highly saturated areas are crucial factors. 
The size of the casino directly affects costs, with larger establishments requiring more resources. Incorporating additional amenities like hotels increases the overall budget but enhances the guest experience and revenue potential.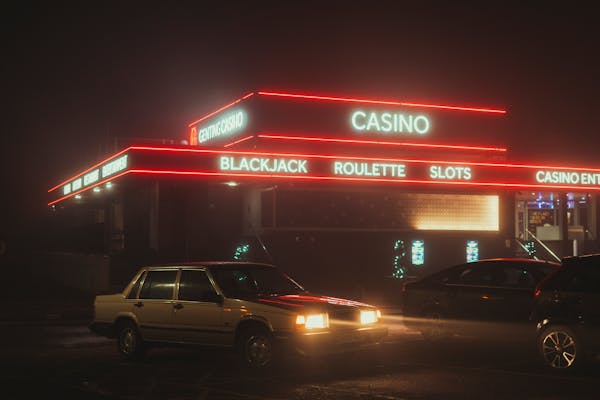 Photo by Pexels
Starting an Online Casino
Launching an online casino can be a viable alternative to opening a physical establishment in Vegas. The cost of starting your online casino varies, but one advantage is the reduced overhead compared to brick-and-mortar operations. Setup time and technology requirements are less burdensome, and considerations related to constructing a physical building become irrelevant.
While the online casino market is relatively new and subject to changing legislation, numerous competitors are vying for customers. Some individuals may have the financial backing or credit to pursue casino ownership directly. Alternatively, becoming an affiliate and promoting existing casinos owned by other companies can provide a more realistic entry into the industry, with potential profits through monthly royalties.
Crucial decisions must be made when setting up an online casino, such as choosing a software platform to host the games. Another option is to develop the casino from scratch, which requires a significant investment ranging from $100,000 to $300,000 for development packages and royalty payments on net profits.
Selecting the hosting location is crucial, as only a few jurisdictions offer online gambling. Popular European choices include the Isle of Man, Malta, and Gibraltar, while Antigua and Aruba attract Caribbean-based online casinos. Factors like staff conditions, telecommunications infrastructure, and taxation policies influence the location decision.
The setup costs alone for launching an online casino can exceed half a million dollars, not including additional expenses like hardware, branding, marketing, and banking partnerships. The estimated overall cost of launching an online casino is at least $1-2 million. Effective marketing is crucial to attract internet traffic and ensure the casino's success, often requiring a substantial monthly budget of around $50,000.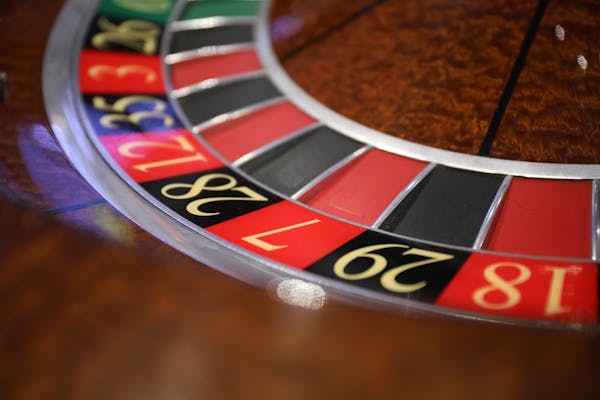 Photo by Pexels
Conclusion
Establishing a land-based casino involves various expenses, including land acquisition, construction, and operational costs, including the casino games like roulettes or slots on the floor. Factors such as the casino's desired size, location, and competition level in the area significantly impact the overall cost.
Larger casinos with a wide range of amenities tend to attract more guests and generate higher revenue but come with higher construction and operational expenses.
Additionally, incorporating a hotel into the casino increases the budget significantly. Proper budgeting and understanding of these factors are essential for anyone considering opening a land-based casino.
On the other hand, launching an online casino also requires a substantial investment. While online casinos eliminate the overhead costs associated with physical establishments, there are still expenses to consider.
These include software development or licensing fees, hosting and server costs, marketing and advertising expenses, and compliance with legal and regulatory requirements. The cost of developing an online casino from scratch can range from $100,000 to $300,000, and ongoing operational expenses must also be considered.
A live setting and an online casino can cost a lot. Live casino costs can relate to land acquisition, construction, and operational costs, while online casinos involve software development, hosting, marketing, and compliance investments. 
The specific costs vary depending on factors such as the size and location of the casino, competition in the area, and the desired level of amenities. Proper planning, budgeting, and understanding of the industry are crucial for anyone considering entering the casino business, whether physically or online.